Bendtsen Roughness Tester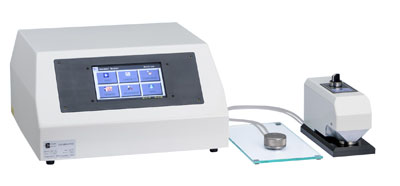 Applicable standards:
BS 4420, DIN 53108, DIN 53120, ISO 5636/8791/2, SCAN P21
Corrugated Testing Equipment and Techniques, Paper Testing & Equipment | Testing Machines Inc.
Paper and Pulp.
Measures both Roughness and Porosity
7-inch touchscreen
Internal Calibration Routine
Electronic measurement for constant air flow
Flexible roughness head
Sheffield options available
Documentation

Description
The Bendtsen Tester is able to measure both the roughness and porosity of paper and board. The instrument is easy to use. The 7-inch touchscreen uses intuitive icons. The original test design of Dr. Bendtsen had problems keeping the air pressure at a constant level. The 58-27 Bendtsen tester measures the air pressure in the head. Therefore, a change in pressure is directly recorded and controlled.