Mütek PCD-06 Particle Charge Detector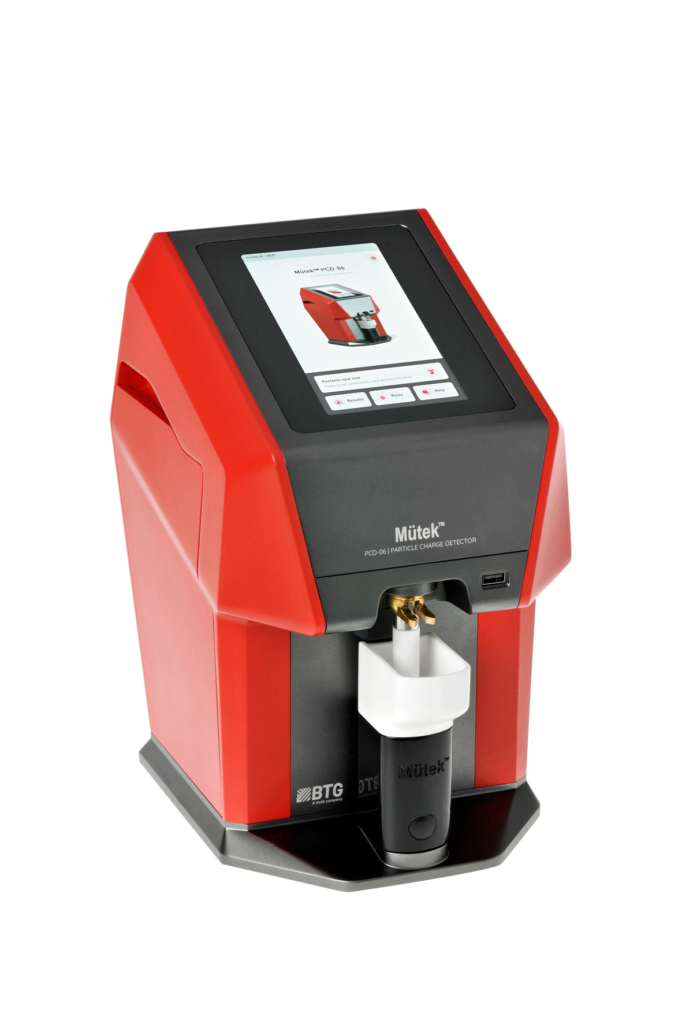 Applicable standards:


Product code: 
Charge levels significantly determine the efficiency of chemical additives whether these are applied in process operations, waste water treatment, surface technology, food and beverage, ceramics, colors, fillers and pigments, cosmetics and textiles.
The Mütek ™ PCD-06 Particle Charge Detector covers this wide range of applications, because it measures the charge of colloidally dissolved substances in an aqueous sample and delivers reliable results even at high conductivities. Within the pulp and paper industry the Mütek PCD is already a standard tool for detecting anionic trash levels as well as for characterizing chemical additives.
The PCD-06 determines the charge content of a sample by measuring the streaming potential and subsequent polyelectrolyte titration. Alternatively, the pH dependency of the sample charge and its isoelectric point can be determined by an acid-base titration.
Benefits
 
Highly accurate and reproducible measurements
Reliable results even at high conductivities
Easy to handle and robust
Compact design suitable for field services
Determination of the total charge of a suspension through the joint use with the Zeta potential device Mütek SZP-10