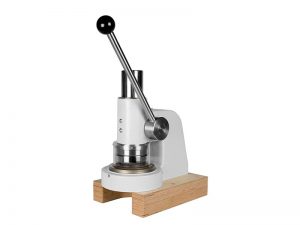 Applicable standards:


Product code: 95937
Description
Manual sample punch for tissue and thinnest materials to determine their grammage. A sample of 100 cm² is punched and weighed. The value is converted to g/m². The knife set has to be exactly adjusted to the material. This is of high importance to obtain least tolerances. When ordering, please indicate that the punch is used for tissue materials.
Also available as PTA-Line model with grammage function!