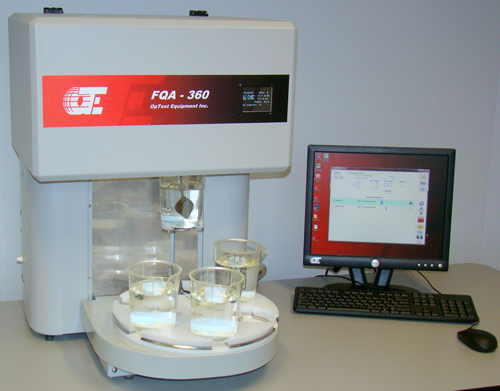 The FQA meets or exceeds the specification of:
Tappi Test Method T271, PAPTAC B.4 and ISO 16065.
Product code: 
The FQA rapidly and accurately measures fiber length, width, curl, % numeric fines and kink in dilute pulp samples.
Optional software is available to measure mean fiber coarseness according to ISO 23713, hardwood/softwood blends, analyze shives and analyze vessel elements. The patented flow cell resists plugging or fouling and orients fibers for correct image analysis. Options include the six beaker carousel and OpTiBlend software.